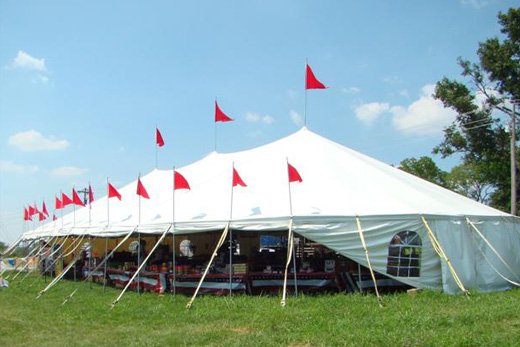 Trying to find a place to hold your companies next event? Planning a party or wedding event and looking for that special location? Has an event tent ever entered into your planning thoughts?
Whether you want to purchase a tent or even rent one, event tents offer many advantages over having the party at your home or workplace. The people won't parade through your home, and normally there is more space and less clean-up afterwards. An event tent can inject brand new life into your parties.
There are many resources for buying event tents. Event tents can be found in all shapes and sizes and for all occasions such as performances, conventions, wedding events, revivals or parties.
The very first thing you need to know is the variety of guests that will be attending your event. This will help you decide if you want an open and airy type feeling or more of a personal intimate kind of environment. There are many styles to choose from.
Before choosing exactly what type of tent that will work best for your event, be sure to get advice from a professional. The two most popular styles are frame tents and pole tents.
Frame tents do not require center poles in the middle to support them and are normally available up to 40 feet in width.
Pole tents normally have stunning peaks and are used for all kinds of events, festivals, revivals or something as simple as a tent sale. The big difference is that pole tents have center poles through the middle of tent. A pole tent is much more wind resistant than a frame tent.
There are lots of uses for event tents and are purchased by a wide variety of people. Rental tents are sound financial investments and provide a great source of profits for celebration rental companies, golf clubs and hotels. Many resorts often offer tents as an part of their unique event and catering services.
Lots of companies buy tents and add their business graphics or signage to promote their business. High schools, colleges, universities and the military also make use of tents for athletic events and orientations.
Whether your decision is to purchase event tents or lease them, they are an affordable choice to add style to your event as well as offer shelter from the weather. Tents look excellent for any occasion and can be customized to suit any type of event that might happen.
Look carefully in stores and over the web for bargains on brand-new and used event tents. There are normally many specials so it will certainly be worth your time. Not only will you be able to get a great deal but you will also have the right tent to fit your need.
The main thing to think about when choosing to buy event tents or lease them is to enjoy yourself and create an impression for your visitors that will last a life time to come.